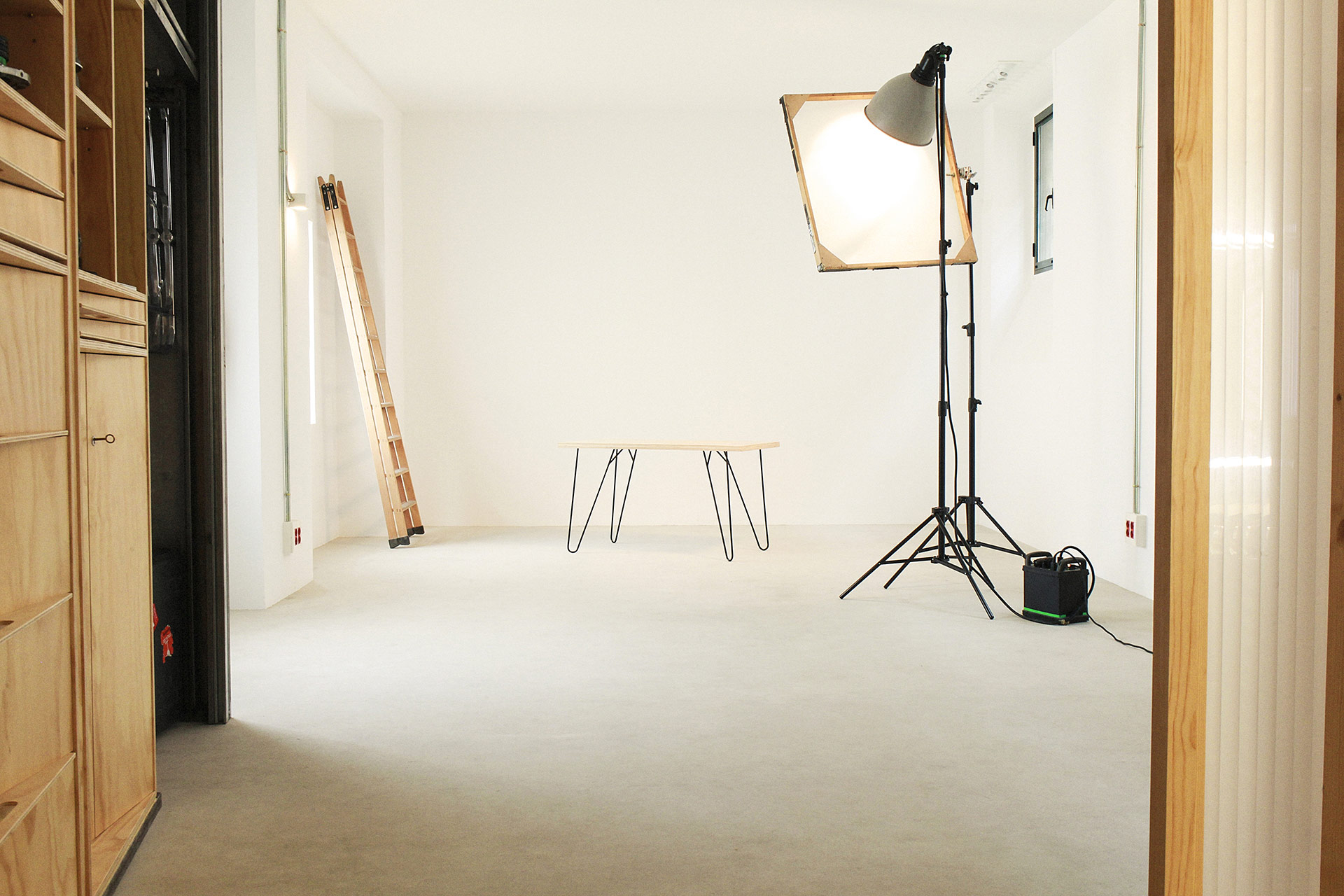 Refurbishment of a Photographic Studio in Madrid
The space consists of two main areas: first, the set; an open space of neutral colors and a floor finished with polished concrete. Second, the entrance, office and dressing room space; a warmer area of pine wood and polycarbonate.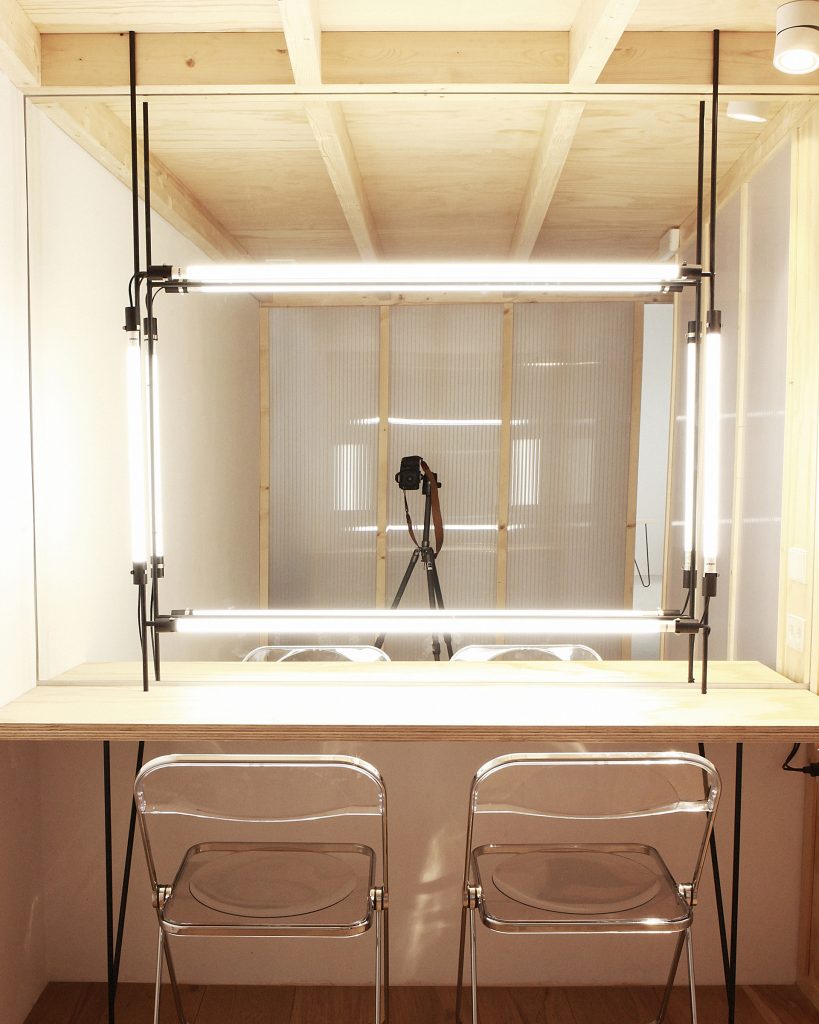 The trapezoidal-base-closet of natural iron is the major feature of the set area and generates an opening of the field of vision towards the set; one of its pine wood drawers serves as storage for the photography equipment. Passing the entrance, one can enter the bathroom through a corner-shaped wooden door.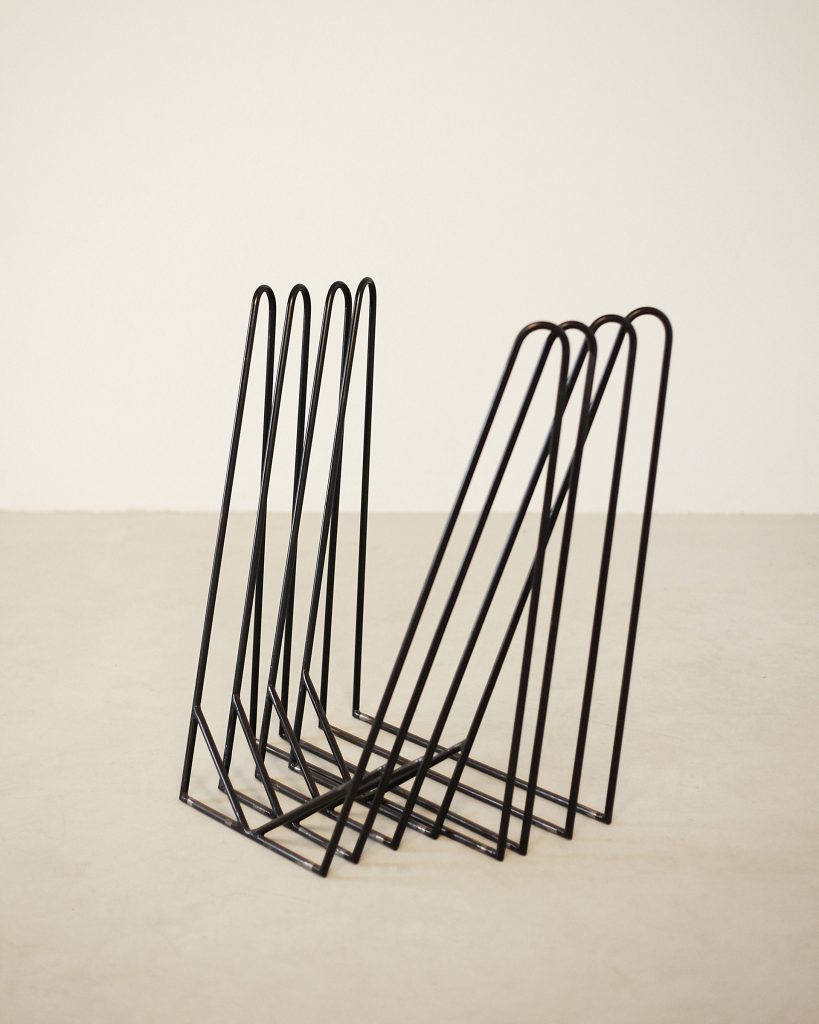 Everything has been carefully thought out so as for all elements to be rapidly and efficiently stored, by leveraging the easy access to storage spaces provided by design. Natural light creates a luminous and clear working space.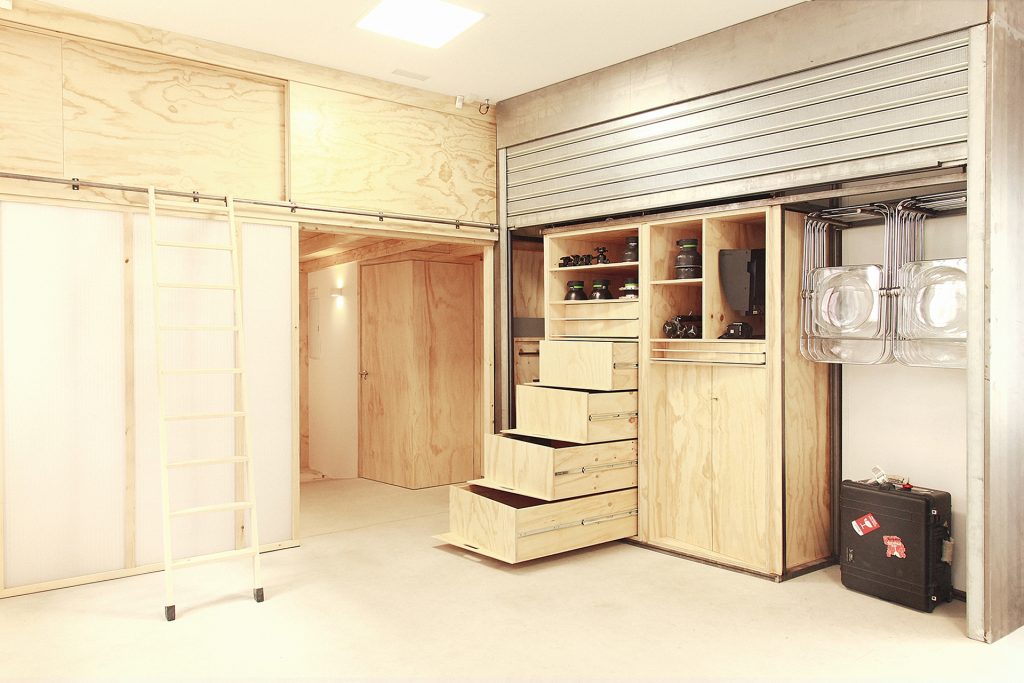 Part of the furnishing equipment of this project is a custom-design foldable table made of a pine plywood board and a metal structure of stackable parts.