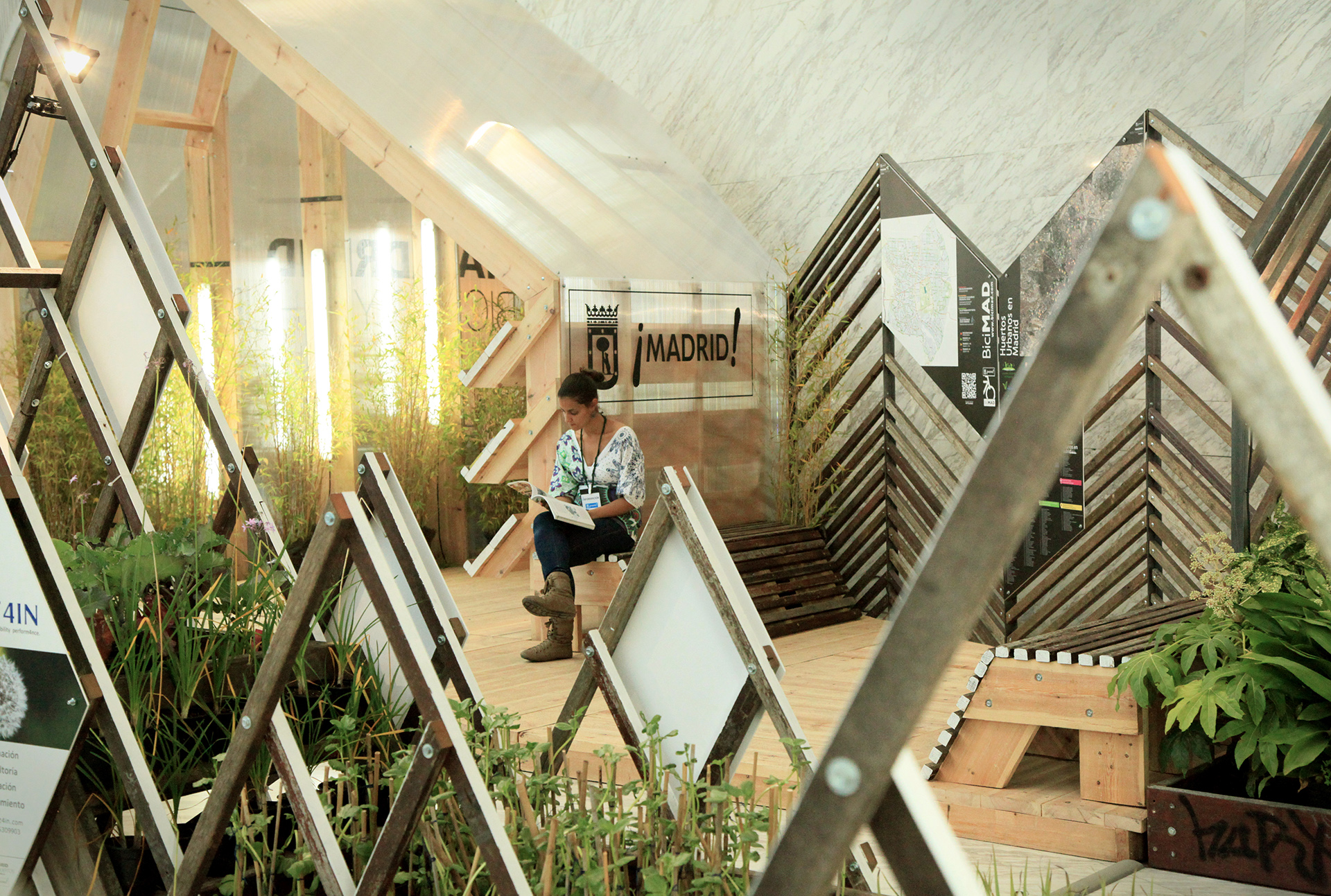 A zero waste policy pavilion for the Conama 2014 exhibition in Madrid City Hall
Inspired by the Soviet Pavilion of the international expo Designed by Konstantin Melnikov, we have created the stand of the city hall of Madrid for the National Congress of the Environment (CONAMA). Zero waste policy was our main objective for the stand.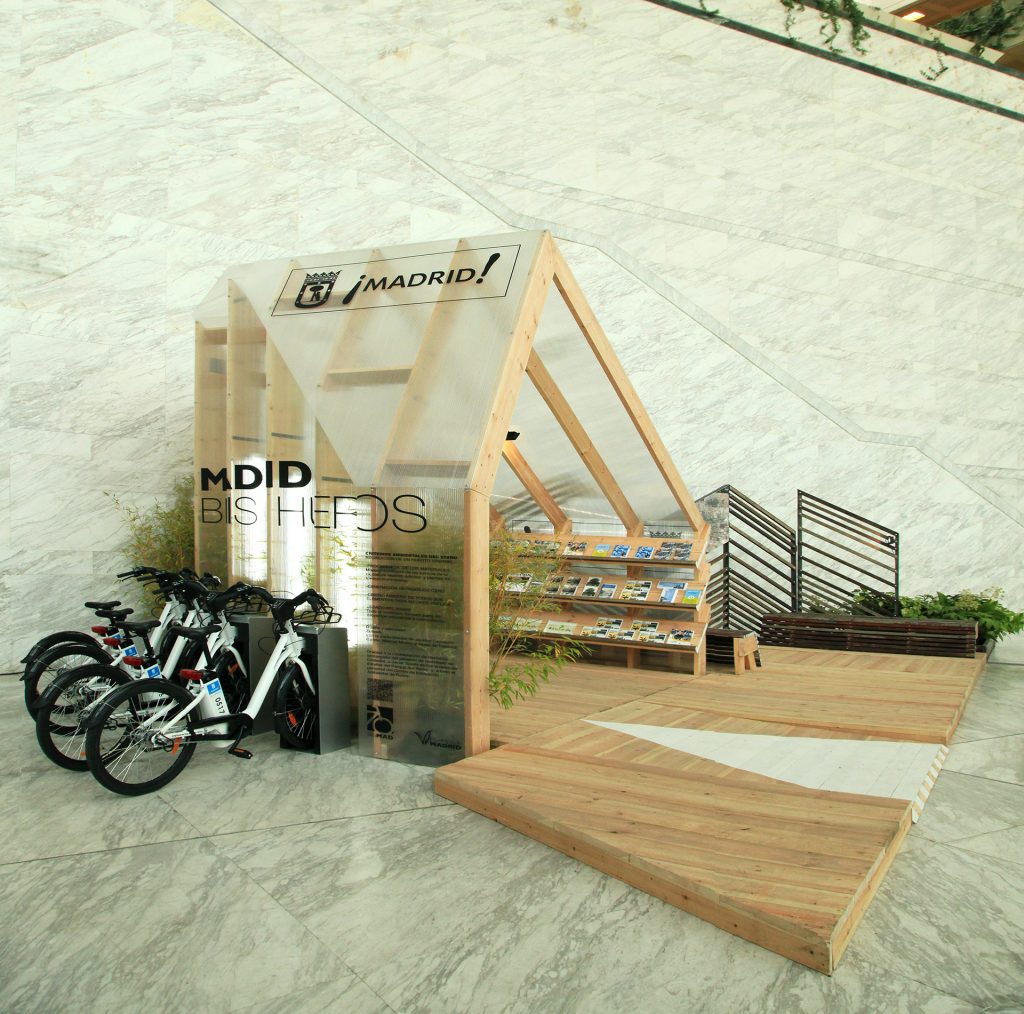 It is designed with reused wood from the benches of Madrid and is composed of open source elements that in their second life are located in the Urban Gardens of Madrid. Another part of the stand became a covered patio for "El Alba" kindergarten.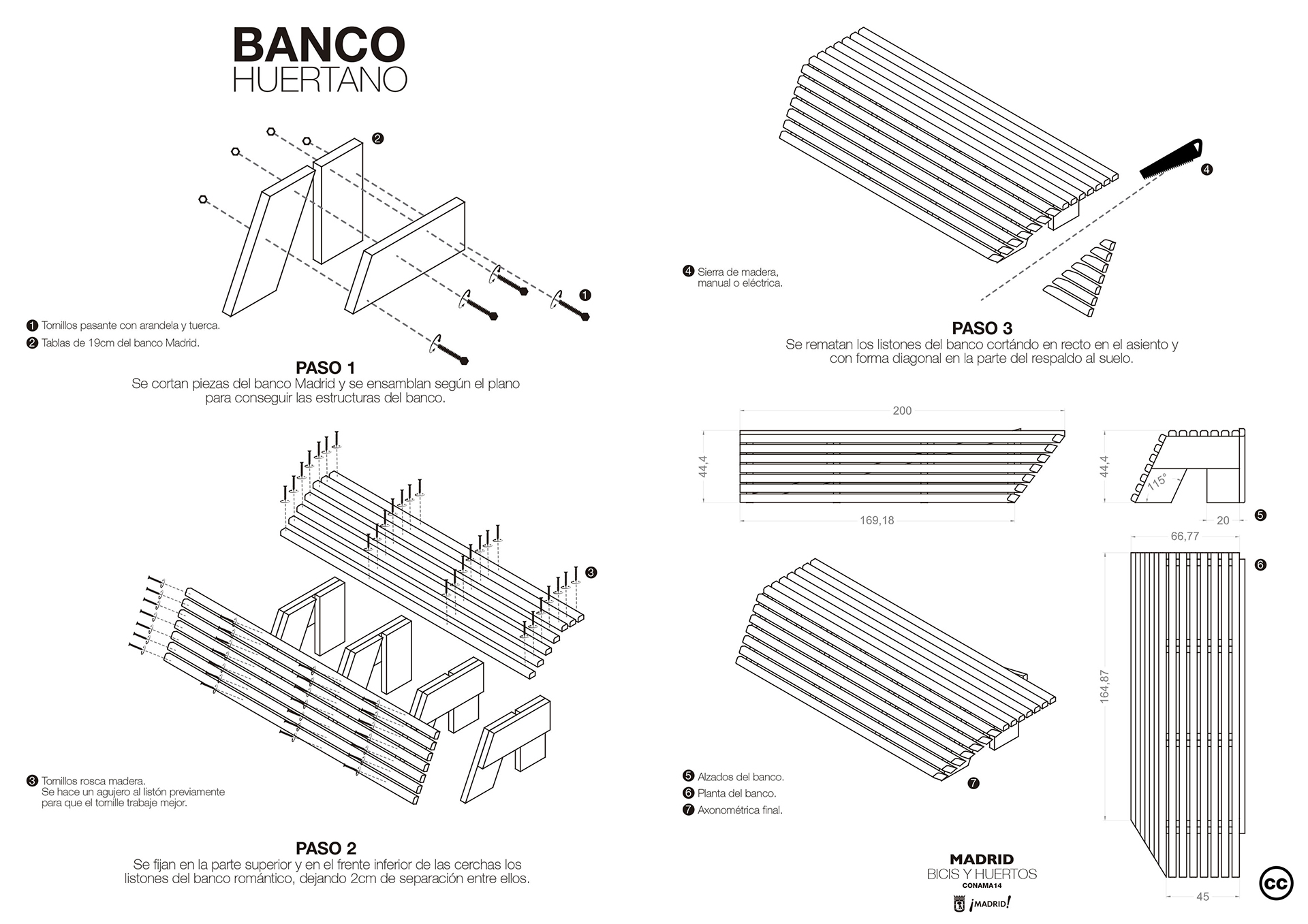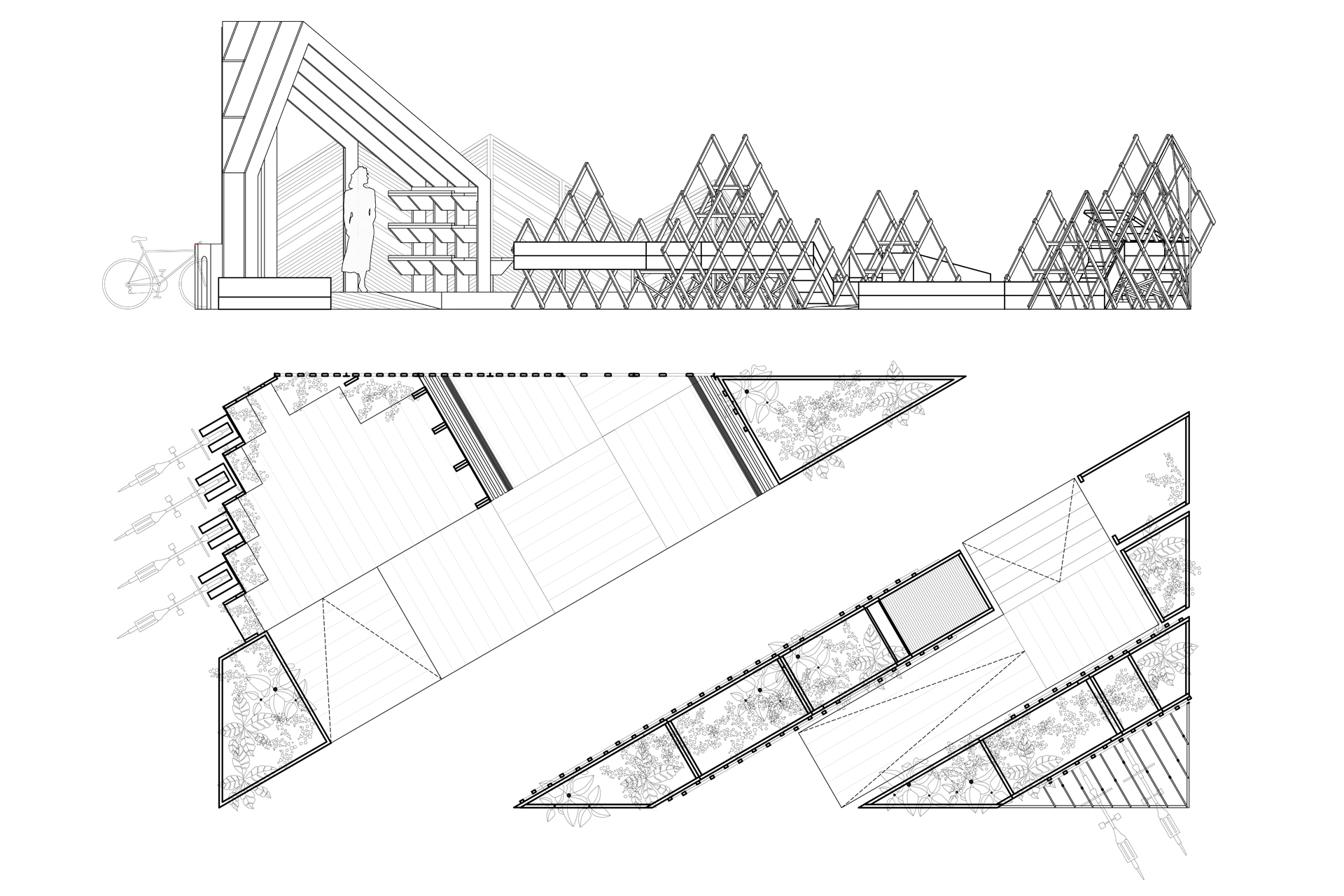 Thanks to the collaboration of Herminio, Javier Spalla and all the staff of the Retiro Environmental Education Center.