Refurbishment of the new Digital Art Studio Headquarters
The new central offices of Digital Art Studio is a project conceived as a storytelling piece, starting from the initial conversations and sketches, our desire was to translate the corporate identity of the company into an architecture that would represent the people who are part of it.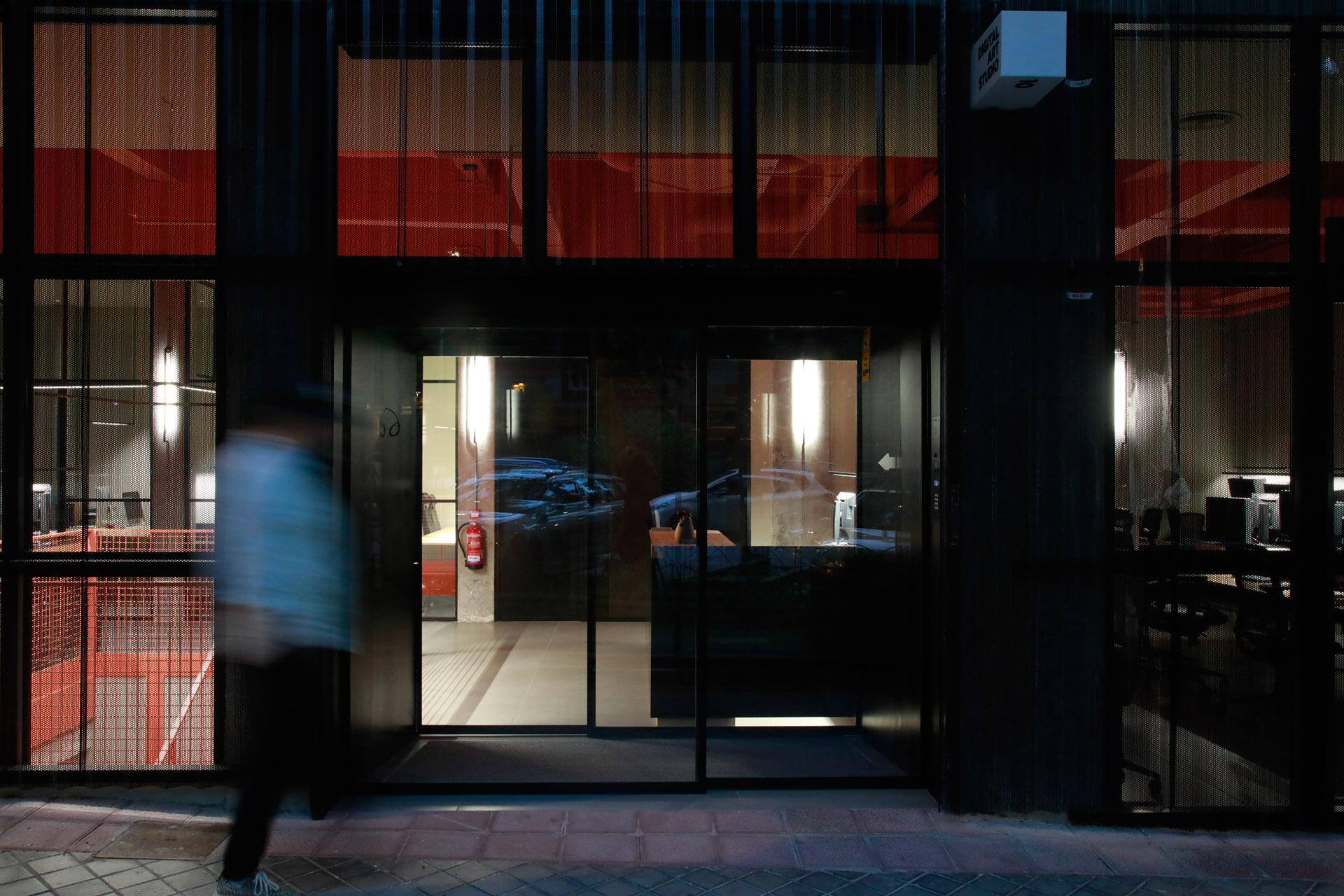 As designers, we immersed ourselves completely in the company's work dynamics, its production processes, and its history to transform this way of doing into a sequence of complex spaces created from simple common working tools: light, materials, and color.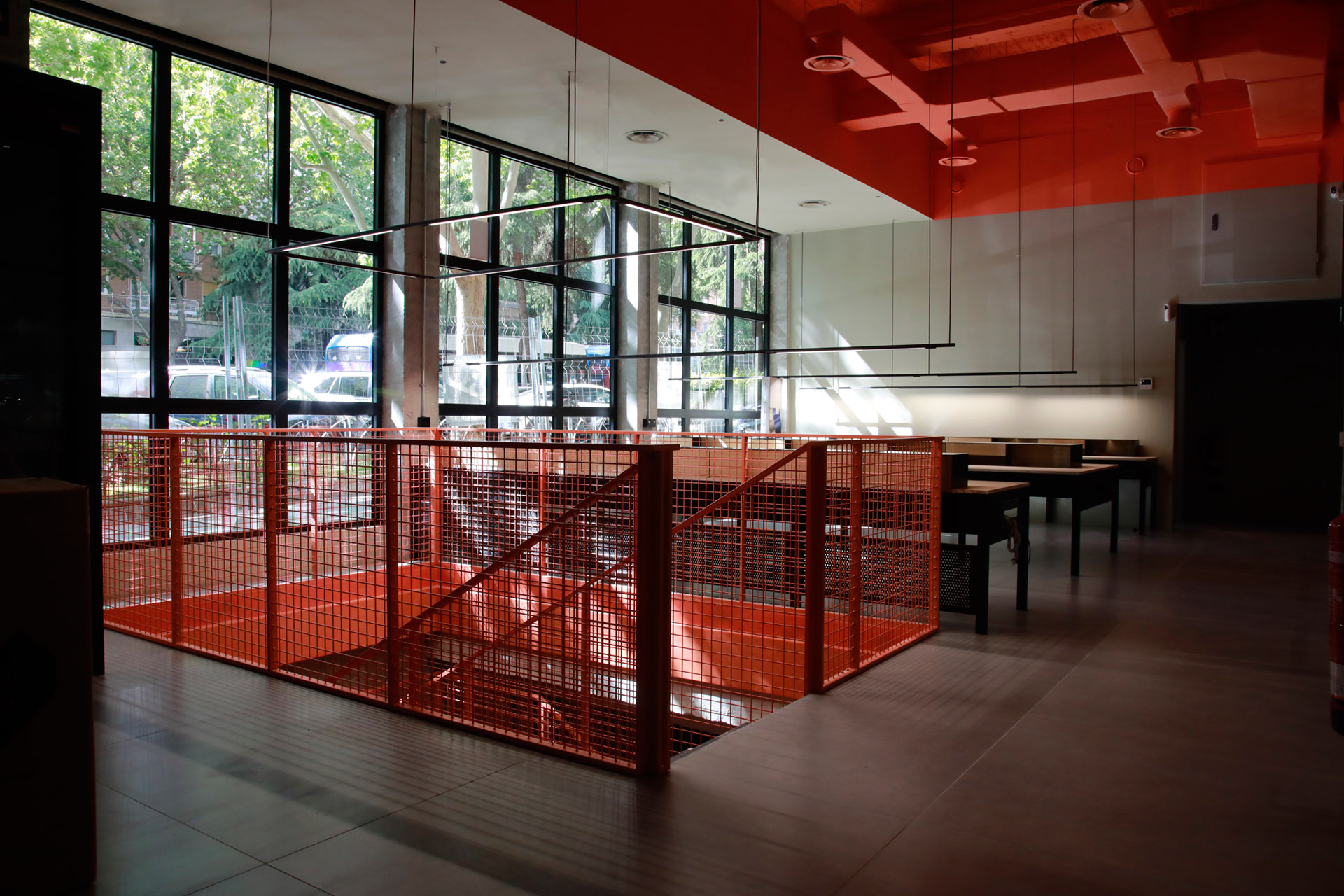 The project is articulated on two levels, the ground floor and the basement. Through a narrow and dark access tunnel, we expand into the interior towards the light and a continuous, fluid, and transparent space. The particular furniture for each group of workers according to their function within the company determines the programmatic sequence in the open space. Starting from a central reception area, from which everything is visible, the space unfolds entirely, enclosing only three small spaces for the head offices and a private workspace. The ability to control and adjust the lighting environment was the guiding thread of the conversation in the design process and the main design and construction challenge.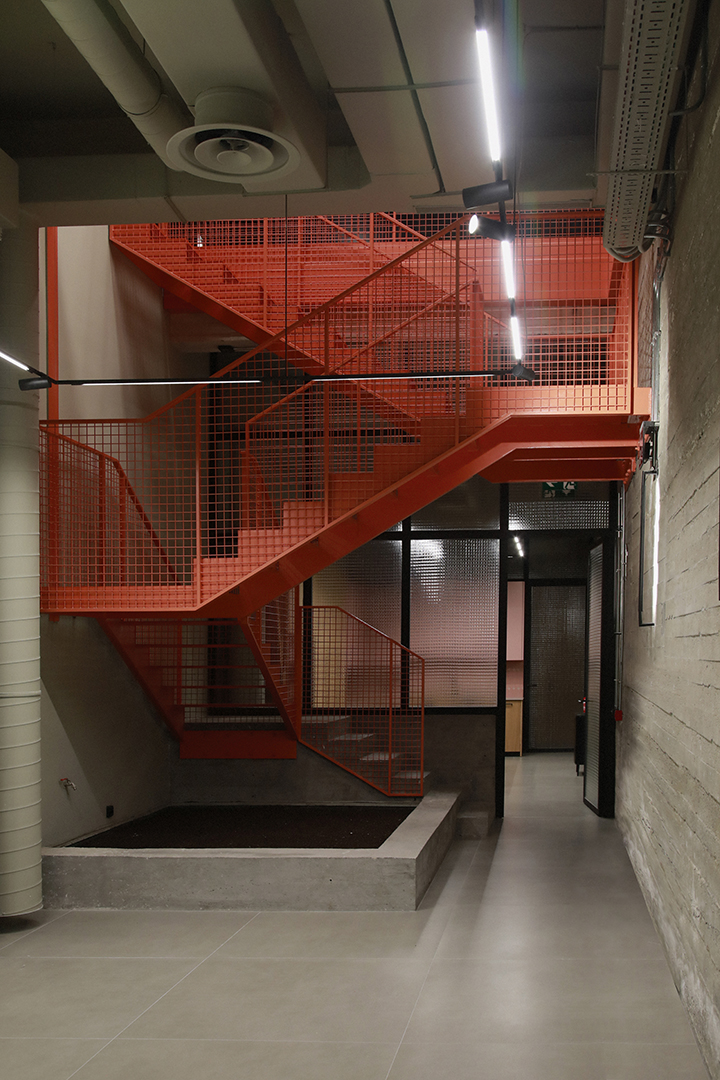 Salmon red color is strategically used to highlight the two key elements of the project: the exposed services ceiling that provides continuity and enhances the open-plan room on the ground floor, and the connecting staircase to the basement, which aims to bring as much light as possible to a basement characterized by an exposed concrete wall that runs sequentially from the boardroom through the multipurpose space to the canteen.