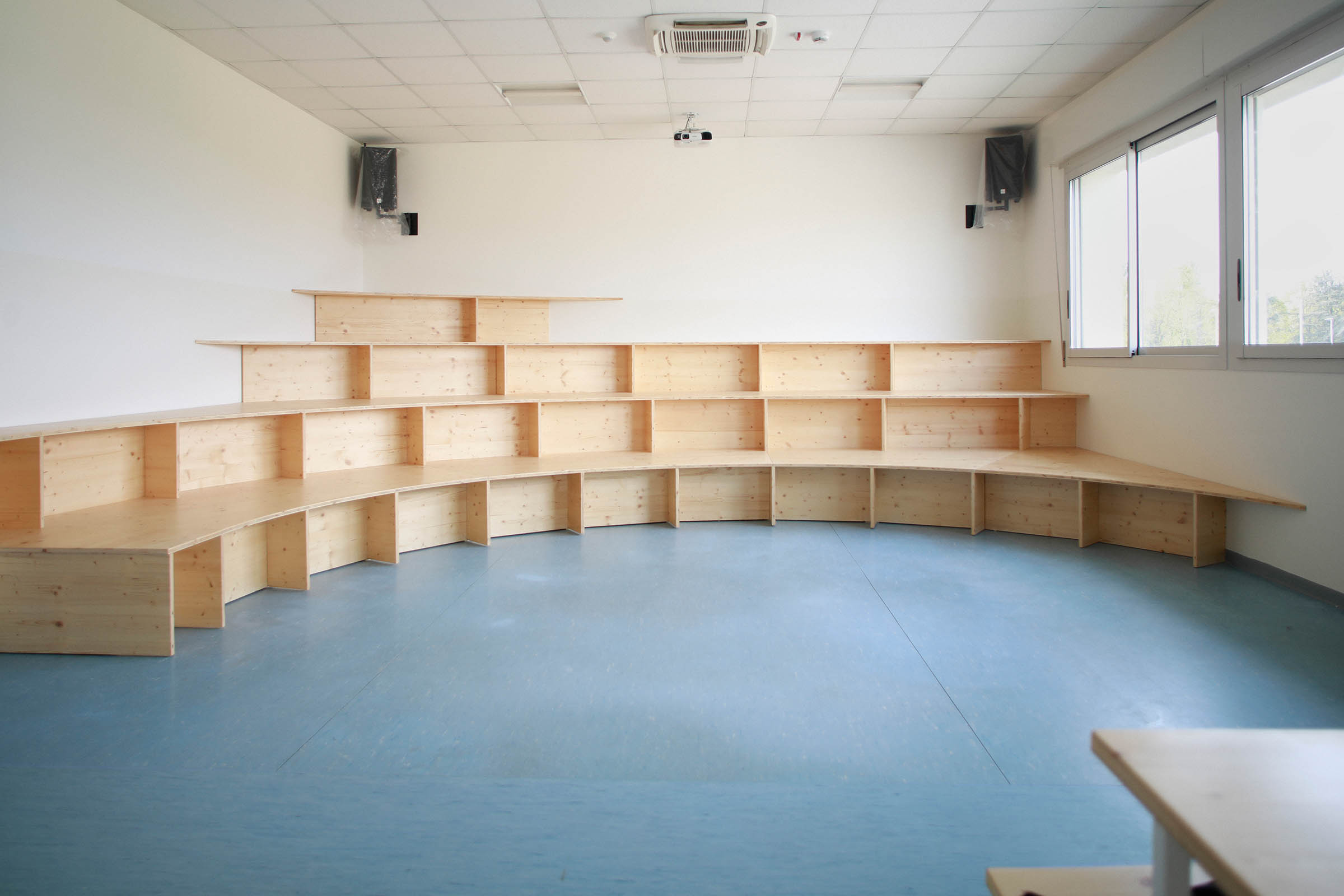 Furniture prototype design for the Public Speaking classroom of the G. Luosi High School in Mirandola (IT)
The physical spaces in which we find ourselves when developing certain actions have a direct influence in the quality if the activity itself. Due to cultural and of course economical reasons, school furniture industry offers a very limited variety of elements, designed in a way that promotes only a certain kind of educational activities, keen to certain individualism, based on taxonomy and separation, and with a great lack of collaborative spirit.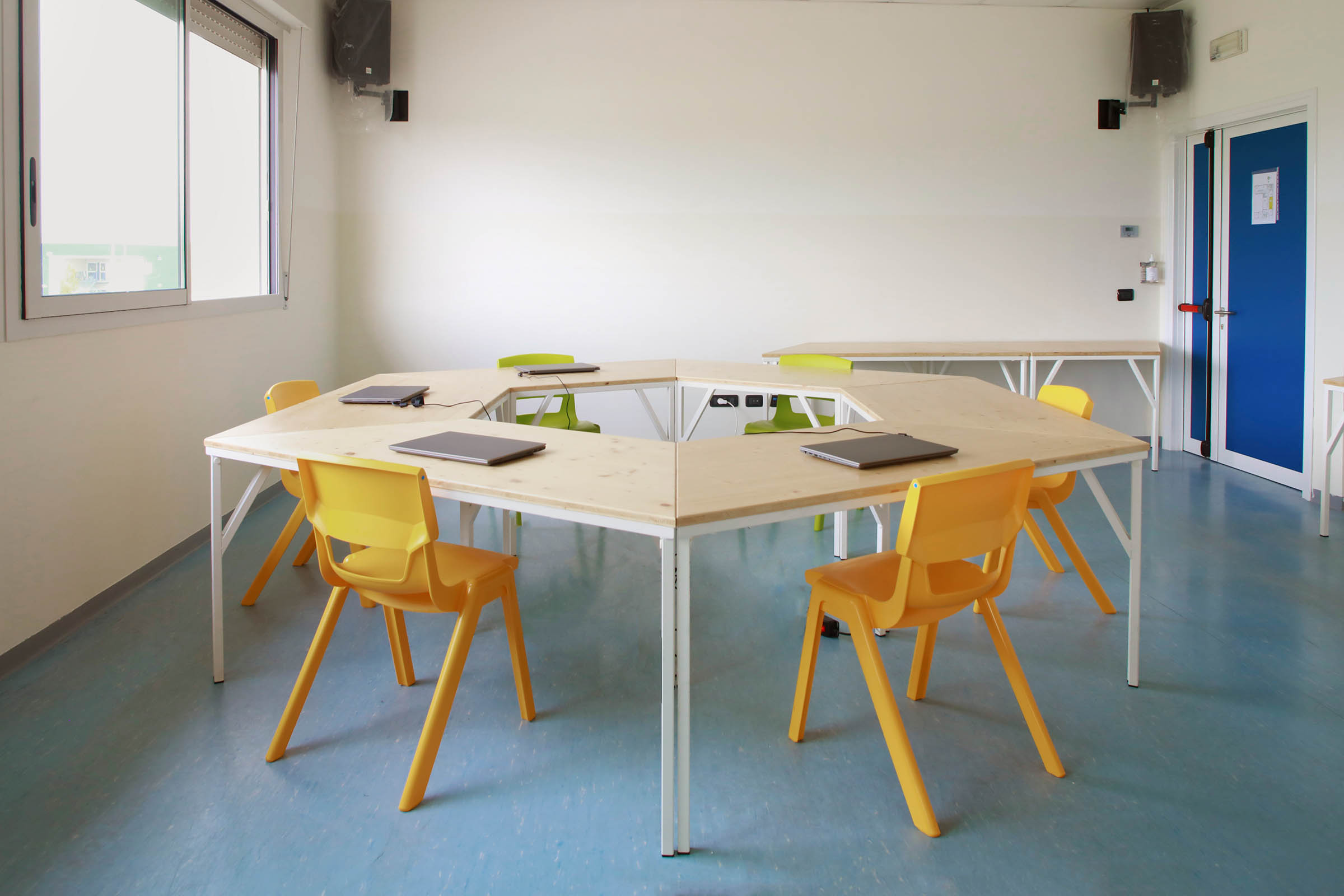 "Non conventional education spaces: The Debate Room" aims to give an alternative answer to the didactic necessities of the students and teachers of the G. Luosi Institute. The space is designed in order to host activities of Public Speaking, a practice widely present and important nowadays as a valuable skill for professionals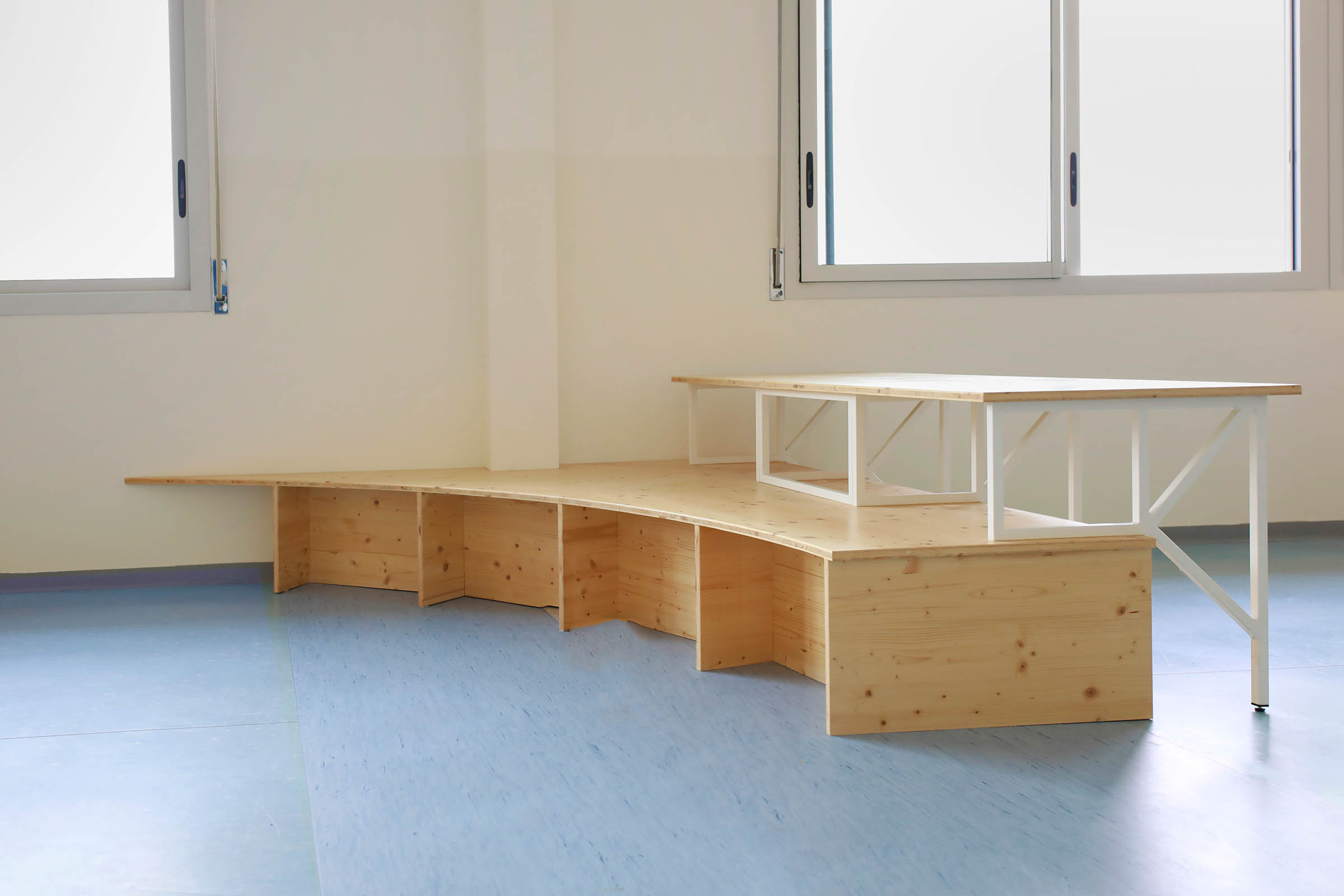 The design of the Debate Room was done according to the necessities of the Public Speaking activities. The classroom, as the subject itself, is divided in two parts: the first area called Agora, is the place where students are doing their presentations to their fellows and teachers. The circular wooden grandstand surrounding the central speaker stand is creating the conditions of a more democratic, inclusive, non-hierarchical learning experience. In the meantime, the minimal constructive design of the grandstand allows for small spaces of storage in between the vertical wooden elements that support the structure.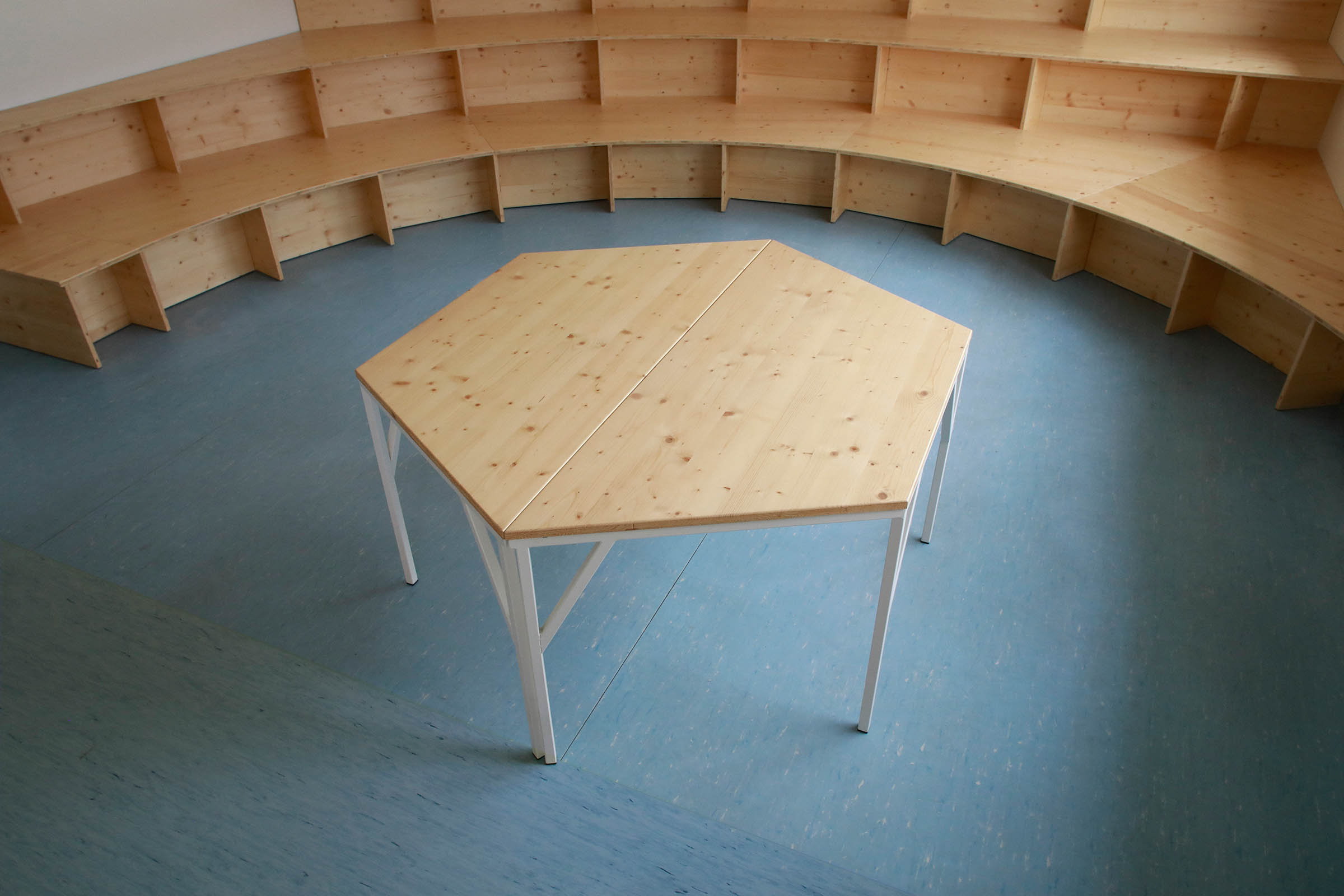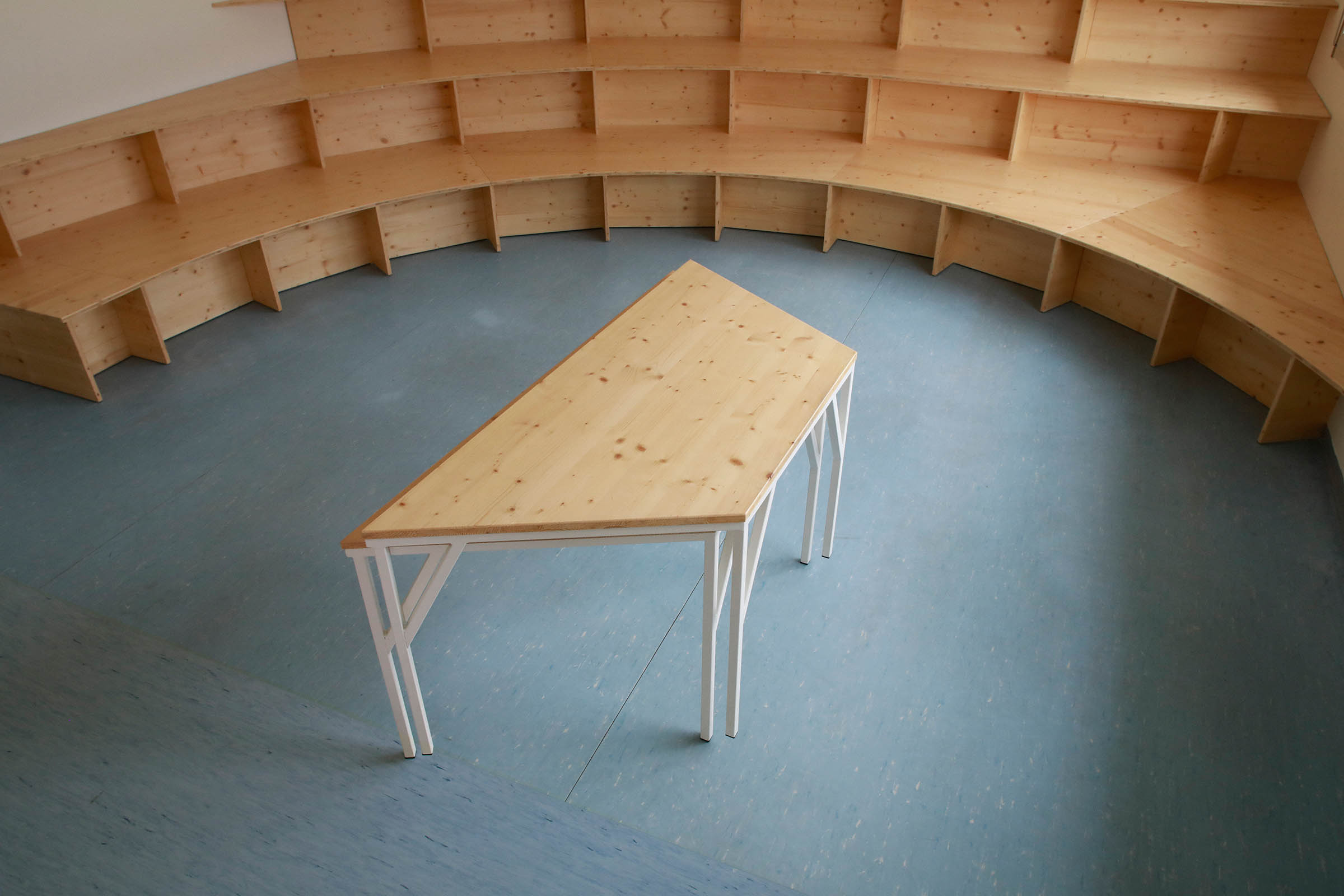 A small internet post and vertical screen on the back of the stand are creating the limits of the presentation area. The second area is the workspace, where all the preparation, investigation and internal debate before the presentation takes place. This space required of more flexibility, given by the modular trapezoid tables, which are easily moved and stacked, providing various possibilities of configuration of the space according to the needs of the classroom.