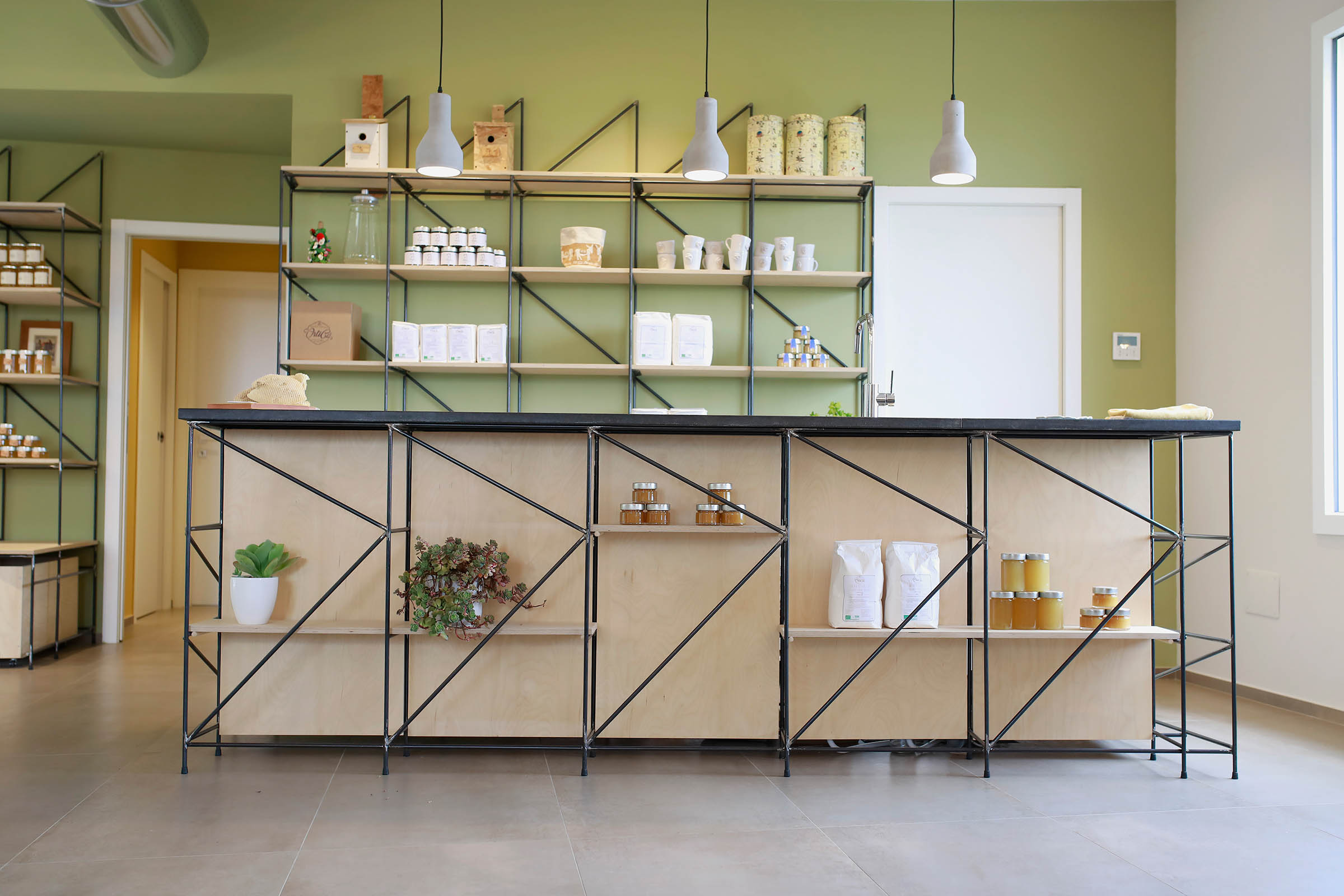 Design and collaborative construction for three pieces of furniture for OrtiCá Lab in Sorrivoli, Italia
OrtiCá is a small agricultural community between the Sirrivoli y Monteleon castles at the Cesena hills of Italy. This little community, founded by Martina and Enrico, is based on the production of organic products, especially on beekeeping and honey production. In 2019 we finished the renovation of their new headquarters and laboratory, along with the physical store, a space for sale and product tasting. Zuloark and Tipi Studio developed the interior design and furniture construction of the store, including a racking and a counter for product display and an office-bar.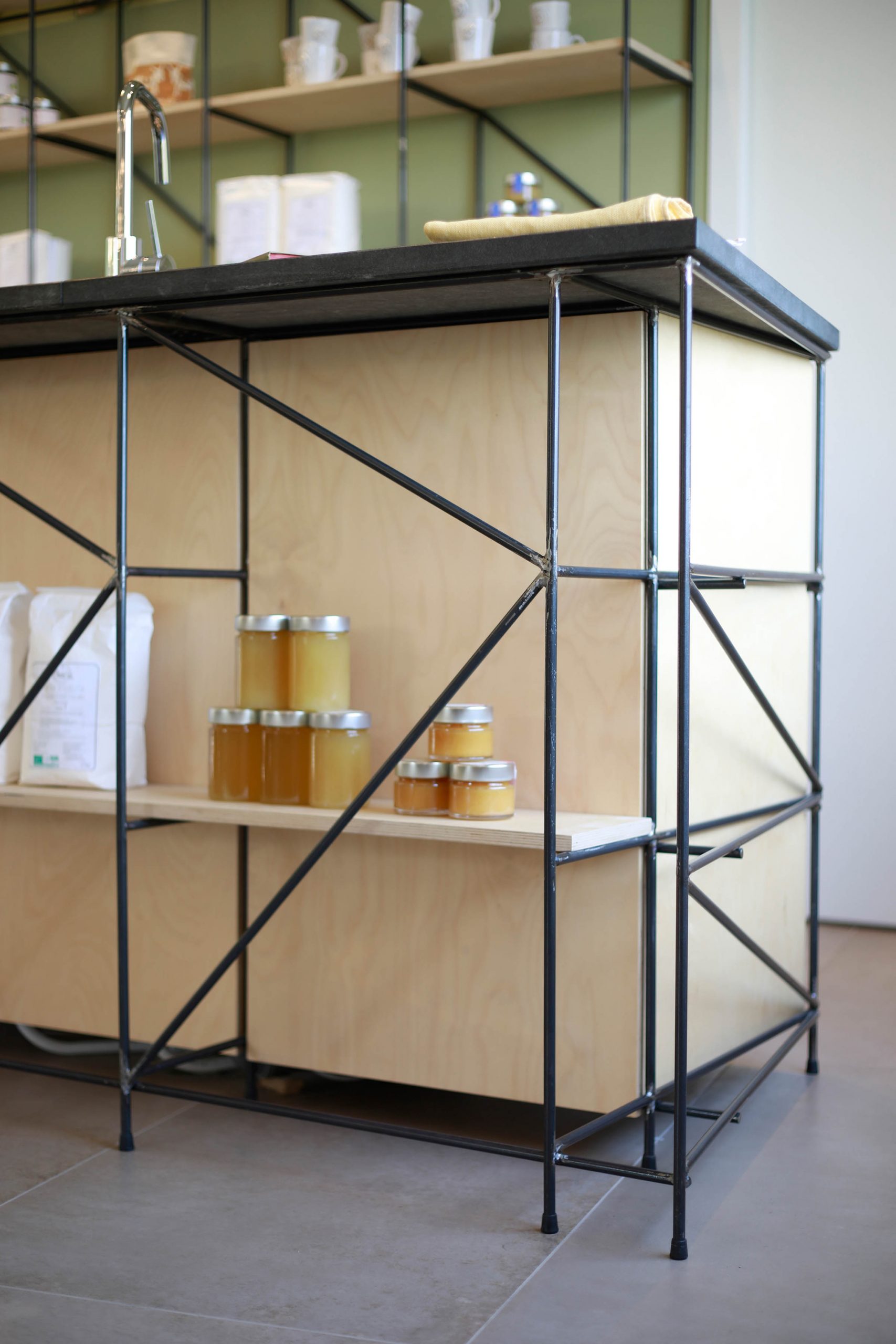 As in most of Zuloark's furniture and ephemeral architecture projects, construction is always an opportunity for learning. During assembly week, OrtiCá Lab was transformed into a construction workshop, where all furniture, made of natural metal and birch plywood, were built in collaboration amongst Zuloark and OrtiCa Lab's teams.