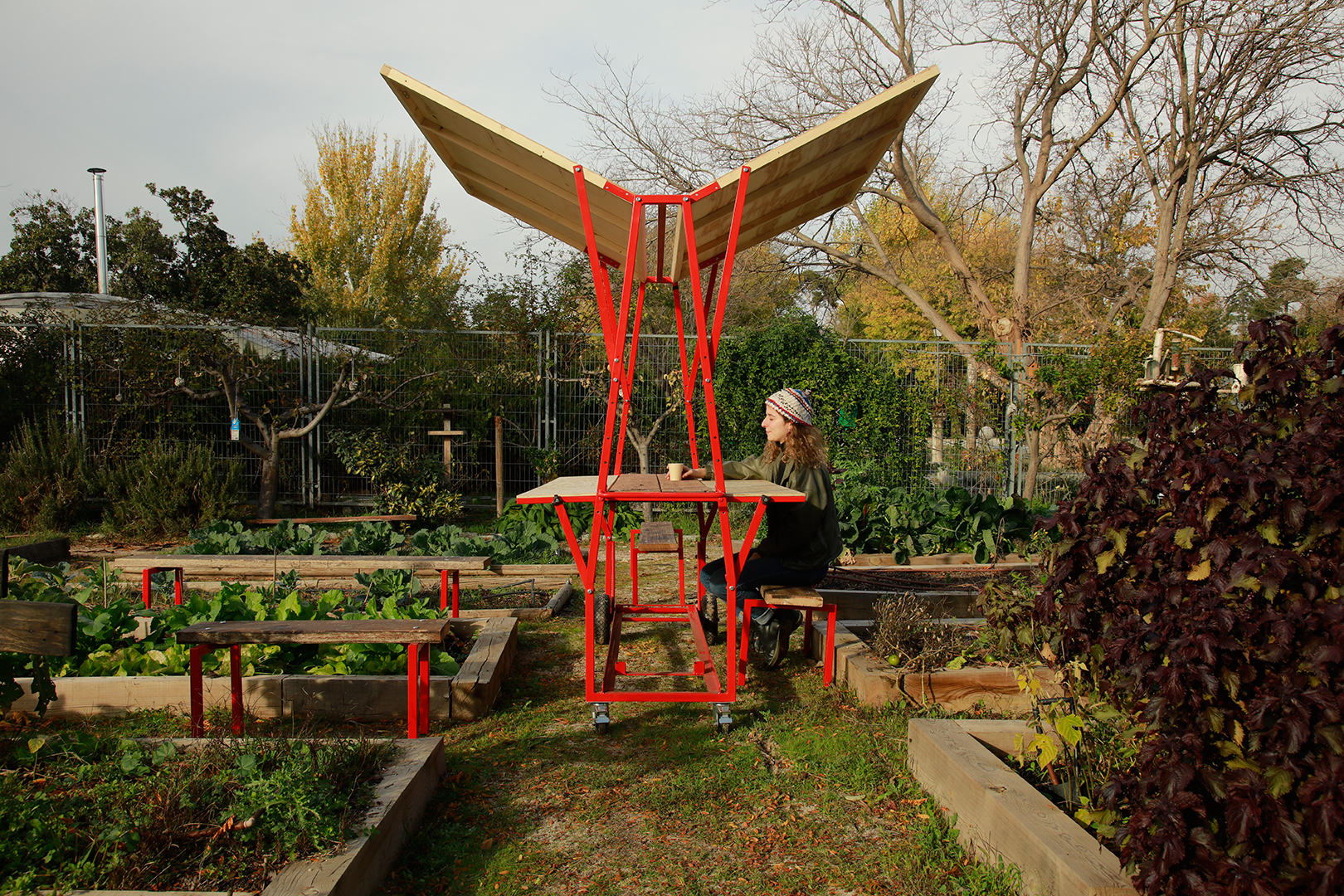 CONAMA Pavillion: a living example of sustainable, open and collaborative design.
For nearly a decade, the Madrid City Council has invested in the CONAMA project, an annual exhibition dedicated to sustainable practices. Our partnership with the City Council for the design of the Madrid Conama Exhibition Pavillion, has fostered two key strategies and action protocols:
Firstly, we emphasize the importance of reusing and enhancing materials sourced from municipal warehouses. This includes repurposing wood from disused benches, along with other resources on loan, such as plants from Viveros Municipales de Retiro, mulch from the Migas Calientes plant, and logistics provided by the Environmental Information and Education Center Huerto del Retiro and municipal transport. By prioritizing resourcefulness, we contribute to sustainable initiatives while reducing waste.
Secondly, our pavilion serves as a prototype for future public spaces, demonstrating its capacity for a second life. Rather than being dismantled at the end of the congress, the pavilion is moved to other locations within Madrid. In previous editions, it found new homes at the Conde Duque cultural center, Campo de Cebada, schools, and urban gardens. This approach showcases the versatility of the pavilion and aligns with our commitment to sustainable design principles.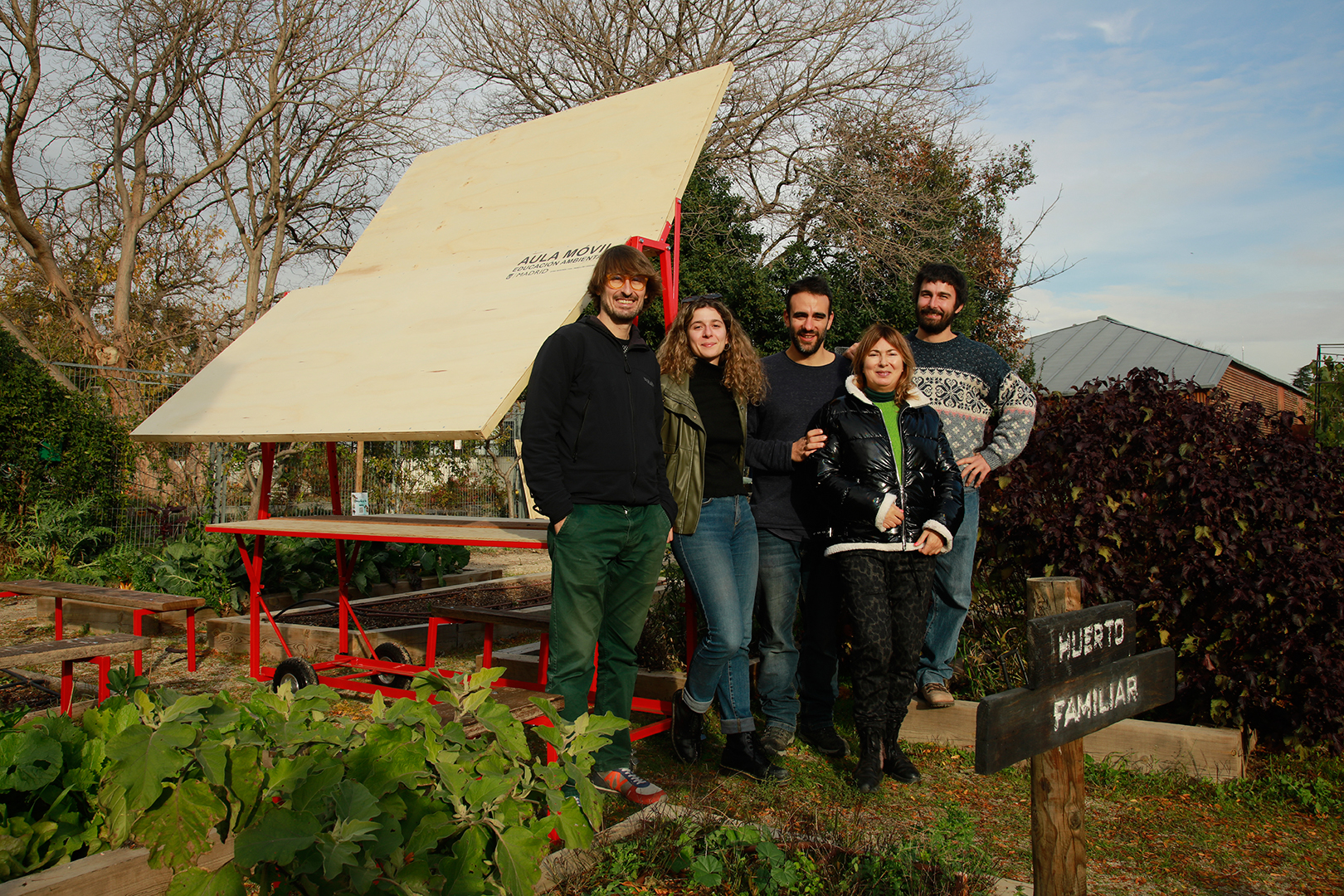 Over the past years, we have designed and executed the CONAMA pavilion specifically for the Madrid Conama Exhibition, along with David Cardenas, Enrique Espinosa and Lys Villalba, always with the intention of repurposing it after the event to serve a more practical purpose elsewhere. This year, we relocated the pavilion to the Huerto de Retiro Urban Community garden. In its current iteration, the pavilion has transformed into the "Aula Movil", serving as a mobile classroom and agora for the Department of Environmental Education of the Madrid City Council. Through its information and environmental education centers, including Casa de Campo, Dehesa de la Villa, and Huerto del Retiro, as well as programs such as "Educate today for a more Sustainable Madrid and Urban Community Gardens," the department aims to promote awareness and appreciation for the urban environment of Madrid.
By engaging in the CONAMA project, we hope that ongoing commitment to sustainable design is expanding to the practices of local authorities, enabling us to create meaningful spaces that benefit the community and foster environmental consciousness.
Gallery: