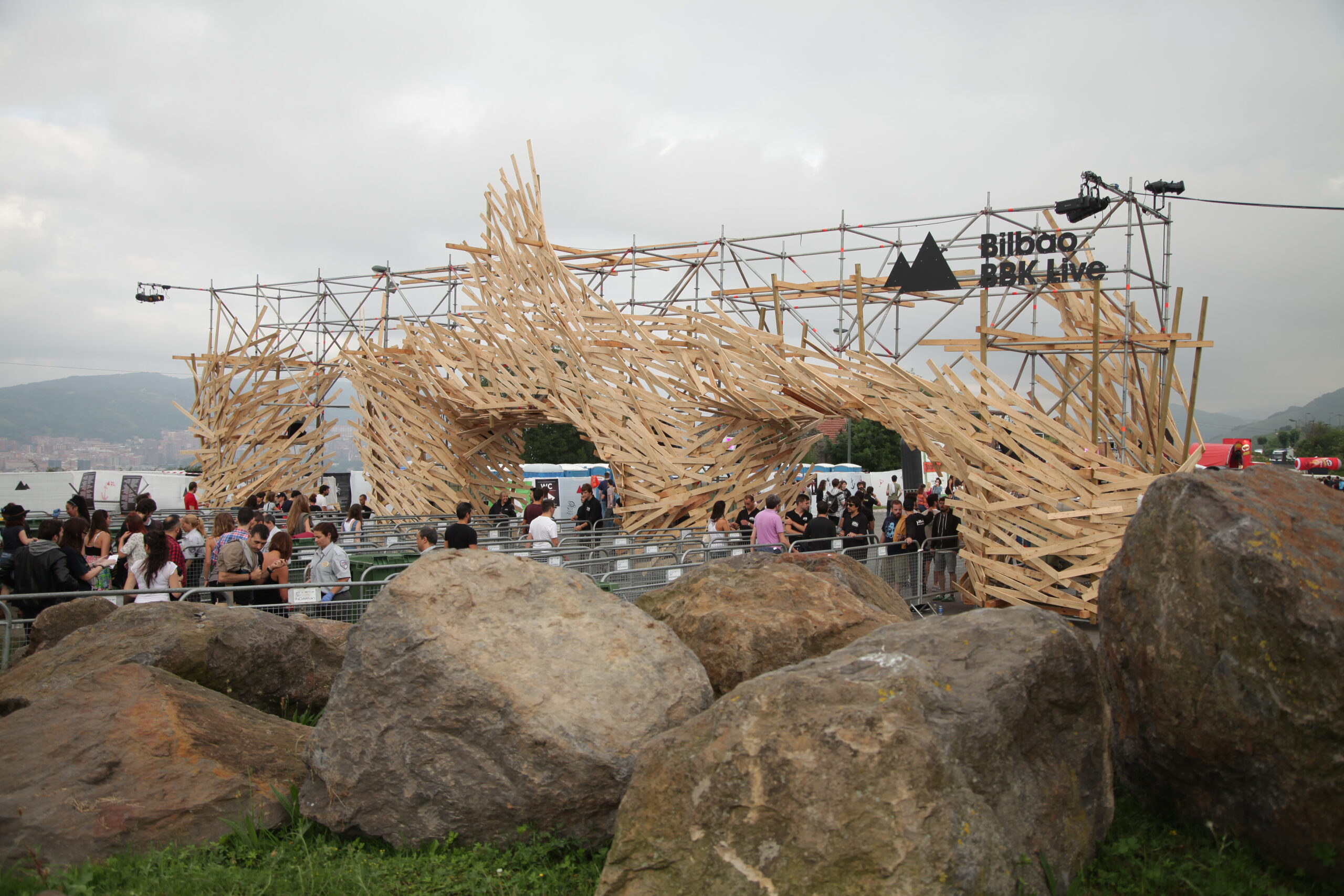 Maderas Locas: A living design looking towards the future
The Bilbao BBK Live Music Festival is one of the most important events on the Spanish music scene. This festival takes place in the city of Bilbao over three days, attracting a crowd of over 100,000 people who come to enjoy the best music in a spectacular setting, Mount Kobetas.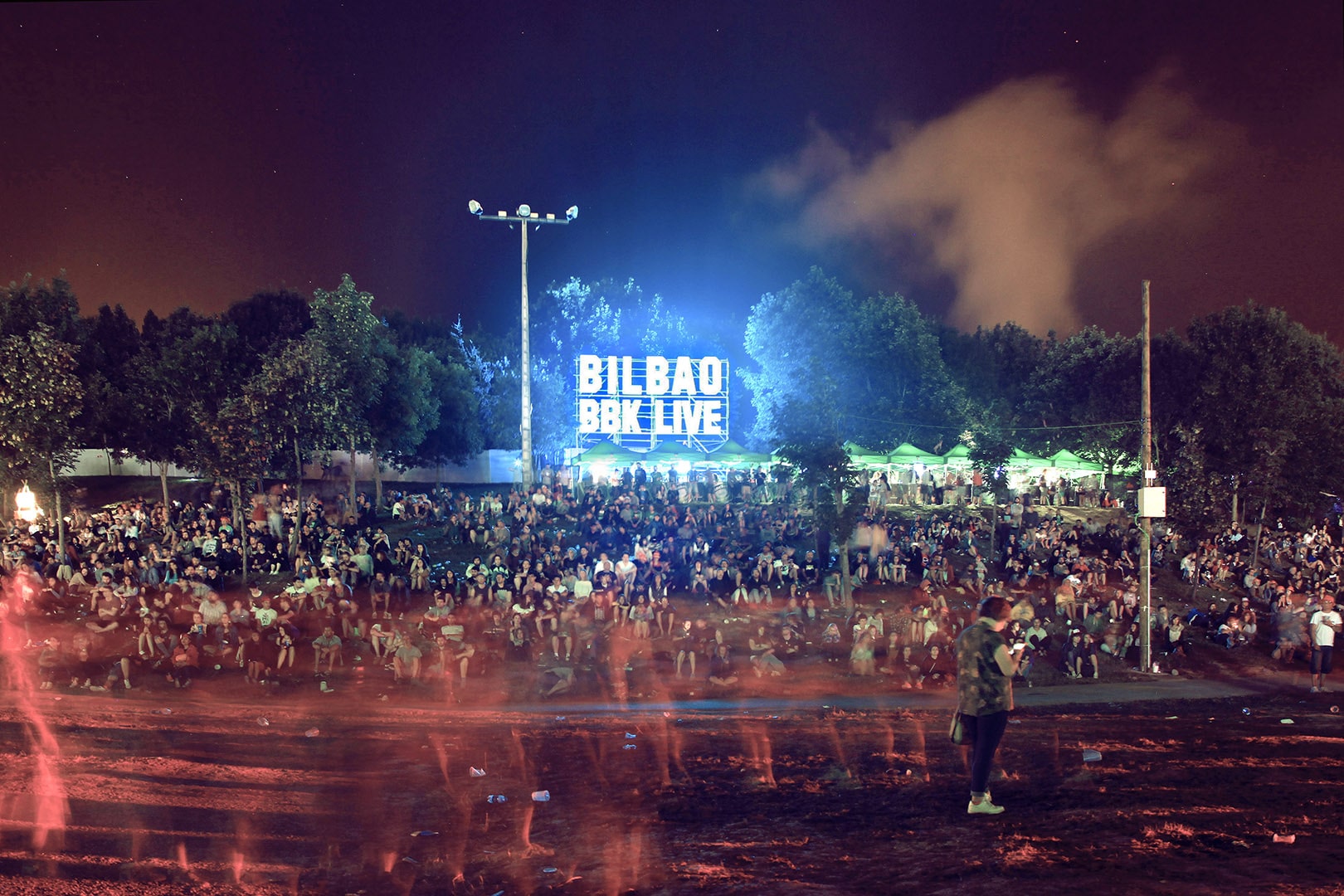 The 2016 edition of Bilbao BBK Live featured an impressive lineup of artists, including some of the most important bands and musicians of the moment. Festival-goers had the opportunity to enjoy live performances by Pixies, Arcade Fire, New Order, Tame Impala, Foals, Father John Misty, M83, Hot Chip, Underworld, Courtney Barnett, and many others.
Maderas Locas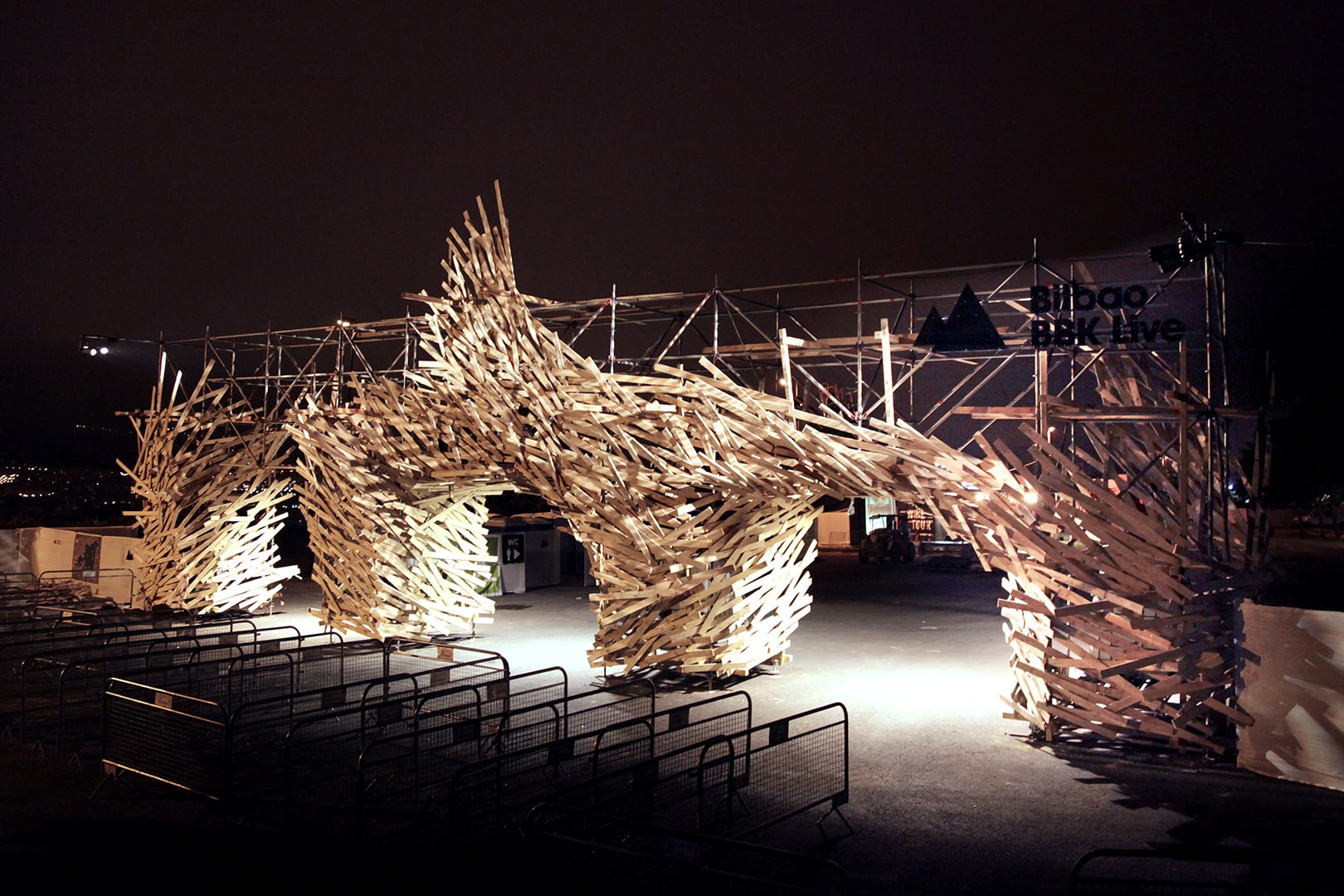 One of the highlights of the festival was the design of its scenery and infrastructure, created by our collective, which used a strategy called "maderas locas" (crazy woods) to create a unique party atmosphere using living materials like wood. This approach allowed the reuse of pieces in future editions of the festival, saving costs and reducing environmental impact.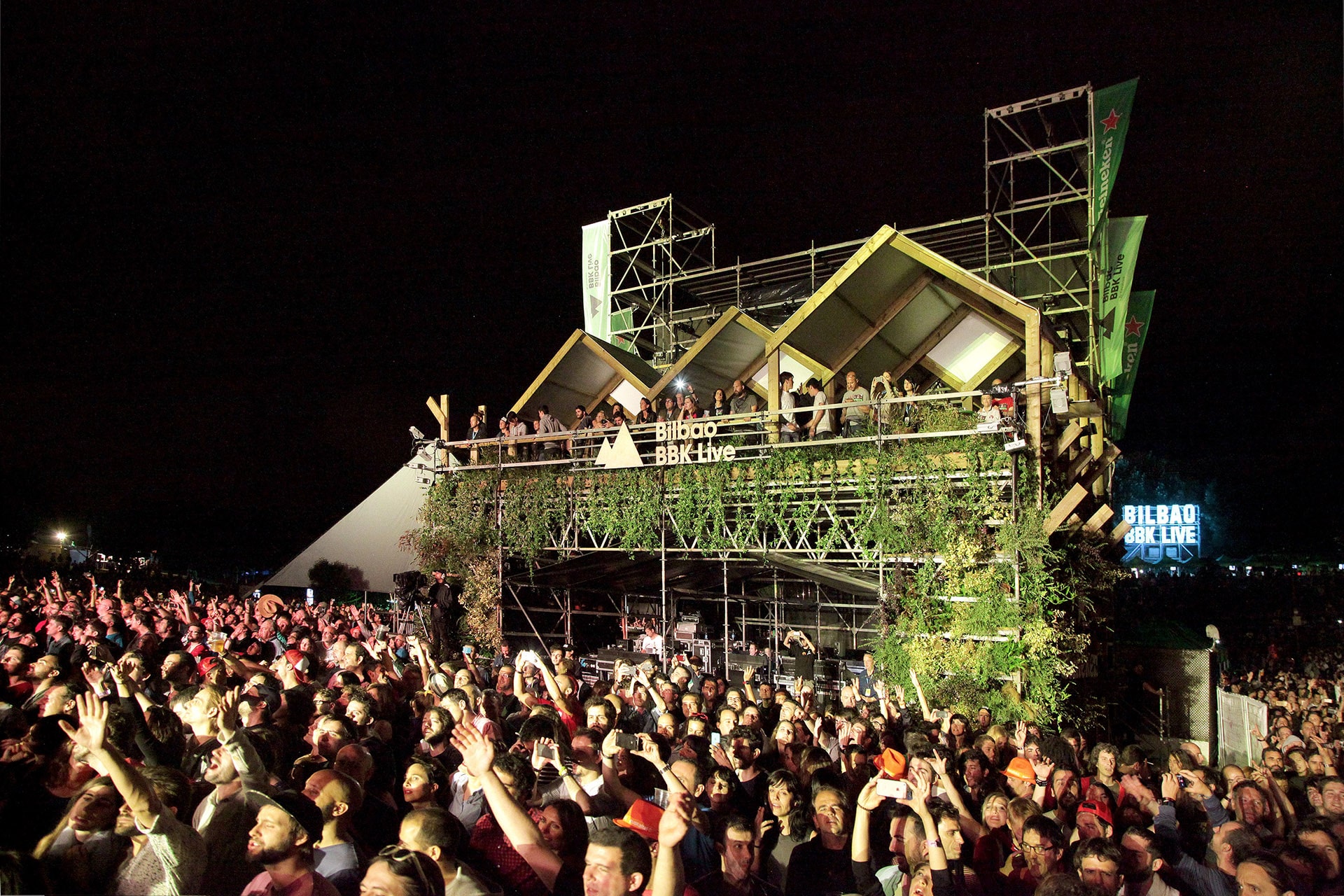 Additionally, we used leftovers from pruning and live vegetation to transform some of the festival's infrastructure, such as FOH (Front of house) and PEAS (sound lifting platforms), which support audio equipment, creating a natural and fresh atmosphere that perfectly complemented the music and party scenery.
The "Camp"
To build and design the project, a team consisting of the client, designers, and producers worked together. "The camp" that was initiated during the conceptualization phase was intensified during the assembly phases. Therefore, the festival became a kind of coexistence/workshop that adapted each of the ideas into the final results. The human team was exceptional, and the assembly process became an intense and exciting learning experience that was not idealized and transcended the festival itself.